U11s Kittyhawks Girls
In addition to our mixed U11s teams, we also have an all girls team in the U11s age group, the Kittyhawks.  Through the Kittyhawks, Headcorn have a sister club partnership with Millwall Lionesses.  The Sister Club Programme allows Millwall Lionesses to team up with girls teams in the surrounding areas to provide them with experiences and insights. It gives the Kittyhawks' players professional female players to meet, talk to, identify with and look up to as inspiration to play football.  The Kittyhawks have been to watch the Lionesses' matches, met and trained with the players and even been Mascots.
Ages
The U11s teams are for children aged 11 and under. For your child to be eligible, they must have been born on or after 1st September 2008. The Kittyhawks is a girls team.
Training & Matches
The Kittyhawks play matches in the Kent Girls and Ladies Football League on a Sunday morning from 9am. Home games and training are at our Ulcombe Recreation Ground pitches.  You can see our upcoming fixtures on the KGFL website.
Coaches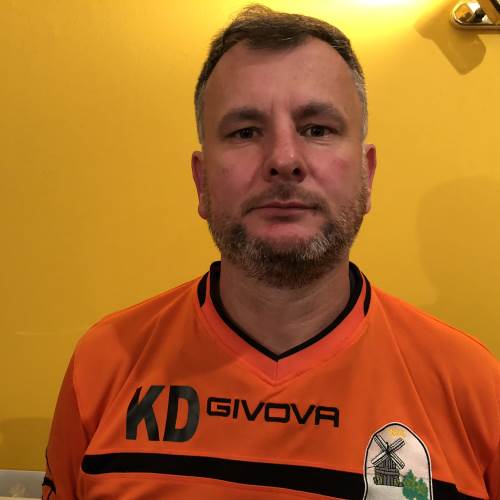 Ken Doggett
Qualifications: FA Level 1 in Coaching Football, FA Emergency First Aid, FA Safeguarding Children
Contact: kittyhawks@headcornfc.org.uk